Bridge Swing Tandem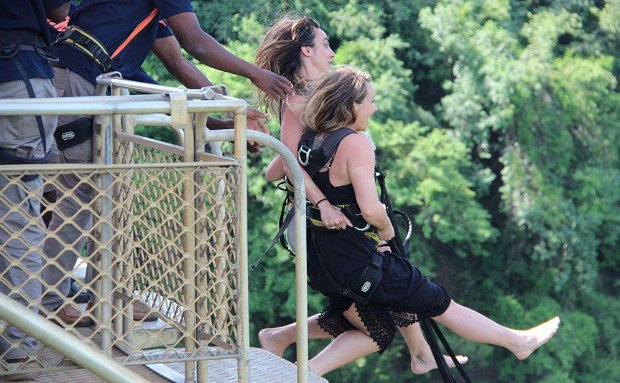 Swing, Rock and Roll off the famous Victoria Falls Bridge which is one of the most iconic landmarks in the area. Take a leap of faith before freefalling for up to 70 metres before you fly out over the raging rapids of the Zambezi River in a huge arc with the mighty waterfalls rumbling by your side… what a thrill!
Our crew offers clients the most fun & adrenaline packed Swing while keeping you "alive and kicking" (literally).
Gallery
Rates
Rates
Tandem from USD 285.00 per person
Options include
Forwards, Backwards and Tandem… whichever way you choose to swing into no-man's land!
Includes exclusive access to the walkway platforms under the historical Victoria Falls Bridge.
What's included?
Professional Guide
Hotel Pick Up
Hotel Drop Off
Exclusions
Meals
Gratuities
Can be booked no later than 2 hour(s) before start time.